TEACHINGS with GELEK RIMPOCHE

The SONGS OF SPIRITUAL EXPERIENCE are inspirational verses spontaneously composed by the great 14th century Tibetan Buddhist scholar, Je Tsong Khapa. As commentary on the stages of the path to enlightenment, Je Tsong Khapa's deep understanding and personal experience offers us the opportunity to similarly transform ourselves and how we participate in the world.
GELEK RIMPOCHE will teach these verses over the coming months from both Jewel Heart in Ann Arbor and New York. Among the last generation of incarnate lamas tutored by the great masters of Old Tibet, Rimpoche's command of western culture allows him to convey the Tibetan Buddhist tradition with wisdom, kindness and wit. Rimpoche is the Founder and Spiritual Director of Jewel Heart.
LIVE IN ANN ARBOR:
Saturday, November 5
10am – 12pm, 2 – 5pm
LIVE IN NEW YORK and LIVE WEBCAST TO ANN ARBOR
10am - 12pm, 2 - 5pm
Your donations and/or Jewel Heart membership are appreciated and help to present, preserve, and distribute Gelek Rimpoche's teachings.
______________________________________________
SPECIAL EVENTS AT JEWEL HEART ANN ARBOR
__________________________________________________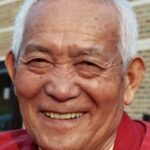 AWAKENING TO ULTIMATE TRUTH
Weekend Teachings with Geshe Yeshe Thabkhe
Saturday, October 29
10am – 12 & 2 – 5pm
Sunday, October 30
2 – 4pm
Dedicated to the complete extinction of all suffering experienced by each and every living being, the ancient sage Shantideva shared Buddha's revolutionary message of compassion and interrelationship, the true nature of reality.
Eminent scholar and practitioner, Geshe Yeshe Thabkhe, is particularly renowned for his expertise with these profound and transformative topics and will address them within the context of Shantideva's inspirational text, Guide to the Bodhisattva's Way of Life.
Geshe Yeshe Thabkhe is currently a professor of Mool Shastra (Indian Tradition of Buddhist Philosophy)at the Central Institute of Higher Tibetan Studies, the only Tibetan university in India, and is regarded as one of the most eminent scholars of both the Madhyamaka tradition and Indian Buddhist studies. As one of the greatest learned scholars of Drepung Loseling Monastery he facilitated the completion of numerous research works, including a complete translation of Lama Tsongkhapa's 'Lam rim chen mo' or 'Great Treatise on the Stages of the Path to Enlightenment'.
$50 – 75 sliding scale – Register in advance by calling 734 994 3387 extension 223
or email registration@jewelheart.org
This event is also live video webcast and available at various Jewel Heart Chapters.
Visit www.jewelheart.org/webcast to become a Jewel Heart Webcast subscriber.
__________________________________________________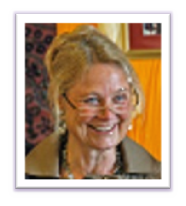 Special Guest Speaker - Lene Handberg
ANCIENT TIBETAN DREAM WISDOM:  Mobilizing the Creativity of the Unconscious
Friday, September 23 – Sunday, September 25
Friday, September 23: 7 – 9pm
Saturday, September 24: 10am – 12pm, 2 – 5pm, 7 – 9pm
Sunday, September 25: 1 – 4pm
Our dreams, rather than non-sensical repetition of daytime experiences, are doorways into the mystery of our own inner realms and opportunities for transformation. Because the dream state is an energy state, it is possible to gain intuitive insight into matters impenetrable from our otherwise materially-bound reality.
As guide and translator through unfamiliar landscapes, Lene Handberg of Copenhagen, Denmark, will present this intensive dream course based on Unity in Duality as developed by her teacher, Tibetan master Tarab Tulku Rinpoche.
Ms. Handberg will introduce the first part of Tibetan Dream Yoga, with methods to recall dreams and gain lucidity in the dream state, enabling students to gain facility in dealing with dreams for the purpose of self-development. These ancient Tibetan dream methods give practitioners powerful tools to directly address underlying emotional and psychological issues manifesting through dream.
Please bring a journal of recent dreams to the workshop.
Cost: $45 – $60 sliding scale
Please register by Monday, September 19.
Contact registration@jewelheart.org or  734 994 3387, extension 223.
Questions ~Contact programs@jewelheart.org or call 734 994 3387, extension 221 or 224.
Click Here to download the flyer.
__________________________________________________
GOM Weekend
December 9 - December 11
Friday 7-9pm, Saturday 9am-8:30pm, Sunday 9am-6pm
GOM, or concentrated meditation, is an essential tool that helps develop peace and joy as well as the power to deeply understand wisdom. This intensive weekendincludes practice session with light guidance. Silence is maintained. Sessions include sitting and walking meditations. Instructors are available for assistance. Please bring brown bag meals and snacks. Tea/Coffee provided.
Donations only
__________________________________________________
ART OF LIVING - Mondays, 7:00pm - 8:30pm
September 12, 19, 26, October 3, 17, 24, November 7, 14. No meeting October 10 and 31
We long for meaning, for an effective way to bring insight and heart to the ordinary circumstances and inevitable challenges of our daily lives. Following Gelek Rimpoche's book, Good Life, Good Death, this course will explore pragmatic methods to bring depth, meaning, and joy to our lives.
$80/ Jewel Heart Members – Free
__________________________________________________
DEEPENING AWARENESS: THE PRACTICE OF MINDFULNESS MEDITATION – Thursdays, 7:00 – 8:30pm
September 15, 22, 29, October 6, 13, 20, 27, November 3. 
Becoming more aware of our thoughts, feelings and sensations through meditation opens the door to understanding the nature of our mind and how it influences our experience. While open to all, it is recommended to follow Creating Space: Clarity and Insight through Meditation.
$80/ Jewel Heart Members – Free
__________________________________________________
ODYSSEY TO FREEDOM – SECTIONS 3, 4 & 5  – Wednesdays, 7 – 8:30pm   
Section 3 – continues September 7, 14, 21. Section 4 – September 28, October 5, 12, 19, November 2. Section 5 – November 9, 16, 23, 30
Gelek Rimpoche created Odyssey to Freedom as an accessible and concise Lam Rim, encompassing the stages of the spiritual path from our current situation, as it is, to full enlightenment. Transcript is available from the Jewel Heart Store.
Section 4 - $50/ Section 5 - $40/ Jewel Heart Members – Free   
__________________________________________________
SIX SESSION GURU YOGA – Alternating Mondays, 7:00 – 8:30pm  
Based on Gelek Rimpoche's Six Session Guru Yoga transcript illuminating the long and short Six Session Guru Yoga, a foundational meditation practice to deepen the understanding of guru yoga and keep vajrayana commitments. Open to those with Vajrayana initiation.
Continues - September 12, 26, October 17, November 7, 21.  
__________________________________________________
DHARMA DISCUSSION AND DEBATE – Tuesdays, Monthly, 7:00 – 8:30pm
Drawing on the traditional Tibetan Buddhist mode of learning through open debate, you are invited to participate in groups of two to five participants to analytically challenge and deepen your relationship with the Dharma. Join in for free pizza and discussion!
September 27, October 25, November 22. No session in December.
_____________________________________________
CELEBRATED TSOH DATES and HOLIDAYS– 6pm unless otherwise indicated
Sunday, September 4 (10), Saturday, September 24 (25), Saturday, October 8 (10), Saturday, September 22, (25) Wednesday, Saturday, November 5 (10), Sunday, November 20, (25), Sunday, December 4 (10), Tuesday, December 20, - Je Tsong Khapa Day, 7pm.
_____________________________________________
FREE FILMS AND DISCUSSION - Fridays – Monthly, 7:00pm
Bring your friends and enjoy a free film and discussion about dharma and the film.  Concessions are also available.
September 30 – Genghis Blues (Documentary, 1999). Hosted by Tony King. Blind San Francisco Bay Area soul singer Paul Pena teaches himself Tuvan multi-phonic throat-singing via Ham radio, eventually traveling to the tiny Tibetan nation to participate in a singing contest.
October 28  – Source Code (Science Fiction Thriller, 2011). Hosted by Rose Jasso. A government project about time & mind with an interesting twist!
November  18 – Updated -- THE BUDDHA (Documentary, 2011).  Hosted by John Schramm. Hear insights into the ancient narrative of the Budhha's life by contemporary Buddhists, including Pulitzer Prize winning poet W.S. Merwin and His Holiness the Dalai Lama

December 16 – A CHRISTMAS CAROL  (1938)  Hosted by Colleen Retherford. Charles Dickens' story of how the miserly Ebenezer Scrooge's dream life awakens him to how he has been living life and how he can choose differently.
_____________________________________________
JEWEL HEART READERS – Tuesdays, Monthly, 7 – 8:30pm                                                            
Enjoy lively discussion of dharma related book selections monthly.
September 13, October 11, November 8, December 13.
______________________________________________
KNITTING SOCIAL – Sundays, Monthly, 1 – 4pm 
All are invited to this monthly Sangha Council social gathering. Loving Kindness Knitting & Crafts includes all crafts, arts and handiwork. Bring your current project(s) if you have one or join our Squares project. We have lots of yarn to go around.
Donations Accepted.
September 11, October 2, November 6, December 3.