Tsoh and Precepts at Jewel Heart Cleveland for Sagadawa
On Sagadawa, the full moon day of the fourth Tibetan month, Tibetan Buddhists commemorate Shakyamuni Buddha's birth, enlightenment and parinirvana. The effects of any positive action done on this most auspicious day are greatly multiplied. This year Sagadawa falls on June 2.
On Monday evening, June 1, we will offer a Lama Chopa Tsoh, then on Tuesday morning before sunrise, those who wish may take the 24 Hour Mahayana Precepts.
For more information on these 1 day vows, please check Ven. Thubten Chodron's website under 8 Mahayana Precepts. You can read the text we will use in the Jewel Heart Prayerbook.
Monday, June 1, 7-8 pm. Lama Chopa Tsoh. Please bring an offering of food.
Tuesday, June 2, 5:15 am. Eight Mahayana Precepts. These vows must be taken before sunrise, and last until sunrise on Wednesday, June 3.
If you have questions, contact Anne  aewarren at sbcglobal dot net.
~~~~~~~~~~~~~~~~~~~~~~~~~~~~~~~~
Jewel Heart Cleveland Annual Picnic
Say goodbye to "yet another winter of polar vortex blues" on Saturday, June 6, when we will once again gather on Bill and Susie Kirchner's deck to burn some hot dogs and veggie burgers and celebrate Sangha...including some very special transplants to the Netherlands sangha.  Please bring a side dish to share and whatever you care to drink.
Saturday, June, 6 from 4:00-9:00 pm.
RSVP by May 30 to eklipse at zoominternet dot net or 330-722-7770. Indicate if you need directions.
~~~~~~~~~~~~~~~~~~~~~~~~~~~~~~~~
Jewel Heart Study Program
Continuing class:
 Introduction to Tibetan Meditation
Thursday evenings, May 14, 21, 28, June 4 & 11,  7:00-8:30 pm  
Open to all, free of charge.
~~~~~~~~~~~~~~~~~~~~~~~~~~~~~~~~
May & June Tsohs

We hold Tsoh offering ceremonies about twice a month, on or near the 10th and 25th by the lunar calendar. All are welcome to attend the Lama Chopa Tsohs, which will be chanted mostly in English with just a few tunes in Tibetan.
Friday, May 29, 7-8 pm.  Lama Chopa Tsoh
Monday, June 1, 7-8 pm.  Lama Chopa Tsoh for Sagadawa
Friday, June 12, 7-8:30 pm.  Vajrayogini Tsoh, only for those with Vajrayogini initiation.
~~~~~~~~~~~~~~~~~~~~~~~~~~~~~~~~
Final Wednesday Readers

Interested in a monthly book club to discuss dharma books in a fun and informal way? Come and bring your suggestions for future readings (and for a better name for the club). Our first selection is When the Chocolate Runs Out by Lama Yeshe – short and very practical, this book includes a Tonglen practice. Please contact Anne  aewarren at sbcglobal dot net if you want a copy reserved, or you can order one yourself from Wisdom Publications.
May 27, 7-8:30 pm      Free and open to all.  Refreshments (chocolate of course!) will be served
~~~~~~~~~~~~~~~~~~~~~~~~~~~~~~~~
Vajrayana Salon
This informal discussion group is for those with Highest Yoga Tantra initiation only.
Sunday, May 3, 1-2:30 pm
Sunday, June 14, 1-2;30 pm
~~~~~~~~~~~~~~~~~~~~~~~~~~~~~~~~
Development and Power of Love and Compassion

2015 Summer Retreat
with Kyabje Gelek Rimpoche
Saturday, June 20 through
Saturday, June 27
Jewel Heart International
1129 Oak Valley Drive
Ann Arbor, MI 48108
Open to All.
Click here to register.
The Jewel Heart Summer Retreat is limited to approximately 120 on site. Please register soon as we are fast approaching that limit.
Seating is determined by date/time of registration.
Local hotels and lodging:
Extended Stay Deluxe on Boardwalk in Ann Arbor – 734 997 7623 (mention Jewel Heart for current discount)
Extended Stay American on Briarwood Circle Drive in Ann Arbor – 734 332 1980 (mention Jewel Heart for current discount)
Motel 6 Ann Arbor on State Street in Ann Arbor – 734 665 9900
Rudolf Steiner House on Geddes in Ann Arbor – 734 662 9355
For other local options visit http://www.visitannarbor.org/accommodations
~~~~~~~~~~~~~~~~~~~~~~~~~~~~~~~~
2015 Jewel Heart Retreat with Gelek Rimpoche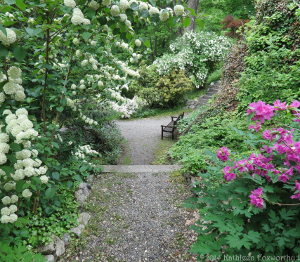 Five Steps Leading to Buddha's Wisdom
Saturday, August 29 -
Friday, September 4, 2015
Held at Garrison Institute
c/o Glenclyffe 14 Mary's Way,
Route 9D
Garrison, New York 10524
Open to the Public.
To register click here.
Why is wisdom important to one's spiritual practice? Compassion is wonderful but no matter how much warm-heartedness we develop, without the clarity of wisdom, it is impossible to cut the root of our suffering. Within the Buddhist tradition, there are five key steps, commonly known as The Five Paths, that help us develop knowledge of how to achieve the ultimate wisdom of Buddha and the awareness of precisely where we are on the path towards that goal.
Please join eminent Tibetan Buddhist master Gelek Rimpoche and his guest speakers Robert Thurman, Philip Glass, Joseph Loizzo and Joshua Cutler as they elucidate the meaning of these benchmarks and help us understand how to progress towards the ultimate goal of enlightenment. The retreat will begin with an initiation focused on Manjushri, the Buddha of wisdom, and conclude with a long life initiation, a powerful healing ceremony.
Questions? Contact programs@jewelheart.org.