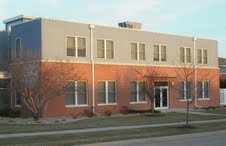 Welcome to the Jewel Heart Nebraska chapter webpage!
All Jewel Heart Programs are currently offered online.
Click here for Jewel Heart Programs.
Click here for weekly Free Virtual Programs.
Click here for the Jewel Heart Healing Meditations and  Practices page.
During the pandemic, Jewel Heart Nebraska is meeting virtually on Thursdays at 7:00 pm (CDT). We gather for a discussion group that focuses on Buddhist topics and the wellbeing of all who attend. Please join us by sending your email address to nebraska@jewelheart.org. We will send you an invitation to join our weekly Zoom meetings.
If you would like to chat, call Carla Engstrom, Nebraska Chapter president, at 402-430-1342. If no answer, please leave a message.
Throughout the year, we offer courses, guest speakers, workshops, and talks geared to help individuals bring peace, joy, and understanding into their lives and the lives of others, all based on Rimpoche's authentic and accessible teachings.
On an irregular basis we hold film nights, and community events, such as potlucks and momo-making demonstrations. Get on the mailing list to stay informed of upcoming events.