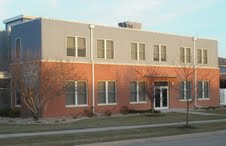 Welcome to the Jewel Heart Nebraska chapter webpage!
Gelek Rimpoche has been making teaching visits to Nebraska once or twice a year, and we receive the webcast teachings at our High Street location, frequently.


We have two meeting locations: the main one at 3100 S. 72nd Street in Lincoln (pictured), and the NW corner of 13th & High Streets.
Throughout the year, we offer courses, guest speakers, workshops, and talks geared to help individuals bring peace, joy, and understanding into their lives and the lives of others, all based on the authentic and accessible teachings of Gelek Rimpoche.
On an irregular basis we hold film nights, and community events, such as potlucks and momo-making demonstrations.
Information about class offerings and special events can be found under the "Programs" link. If you have questions, please call 402-968-7779 or email: nebraska@jewelheart.org