Bloomfield Hills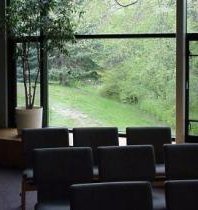 Throughout the year our chapter offers experiential classes, courses, workshops, talks, and special events geared to help individuals brings peace, joy and understanding into their lives and the lives of others, all based on the authentic and accessible teachings of Gelek Rimpoche.
For our events we are using the facilities at the Birmingham Unitarian Church.
Birmingham Unitarian Church
38651 Woodward Ave
Bloomfield Hills, MI 48304
Please take a look at our calendar for coming events or join our email list. If you have questions that are not answered on this site, please call (734) 239-5985 or email: bloomfield@jewelheart.org
We hope to meet you soon.
Bloomfield Hills Programs September – December 2023
Creating our World: Habit Patterns and Karma – free
(Odyssey to Freedom Series)
Why is there suffering in the world, individually, in families, societies and nations? According to the Buddha we are creating our world through our own actions and it is our neuroses that compel us. In this course, part of the series "Odyssey to Freedom", we will explore karma and our emotions through meditation and discussion.
September 11, 18, 25, Oct 2, 9, 16, 23, 30 – free
Putting an End to Suffering
(Odyssey to Freedom Series)
Buddha boldly states that misery is optional. We can eliminate it and attain lasting happiness and peace. In this course, part of the series "Odyssey to Freedom", we will explore in meditation and discussion how ethics, concentration and wisdom are the key to overcoming our suffering.
November 6, 13, 20, Dec 4, 11 – free
To register, write bloomfield@jewelheart.org or call 734 239 5985
MONTHLY VAJRAYANA MEETINGS ONLINE
Ganden Lhagyema
The Ganden Lhagyema, one of the most important practices in our tradition, deepens the connection with the enlightened through meditational exercises that enrich inner development on the spiritual path. Grounded in appreciation for our spiritual teacher, this is a practice of guru devotion, considered to be the "backbone" of our spiritual practice and the root of all spiritual development. This study group will also focus on specific visualization practices interwoven with the mantra commonly referred to as Migtsema. Gelek Rimpoche's transcript Ganden Lhagyema, The Uncommon Teachings is the basis of the study group.
Restricted to those with Highest Yoga Tantra initiation
Wednesdays September 13, October 25, November 22, December 13
7 pm – 8.30 pm Eastern time
To register for the zoom link and for more details, write bloomfield@jewelheart.org or call 734 239 5985
SUNDAY PROGRAMS
Sunday Talks with DEMO RINPOCHE
Online via Webinar
Free – Open to All
11:00 ET
To register for the Sunday Talk, use the following link
https://zoom.us/meeting/register/uJcud-Gurj4o6O7fZRa5ZnFRYBO7nQSmkg
Please log in early and set up before Rimpoche begins. The above link is valid for this new series of Rimpoche's Sunday teachings regardless of attending one or all.
For webinar trouble or questions, comments and feedback
Write: jewelheartlive@jewelheart.org
Or Text: 734 489 4919.