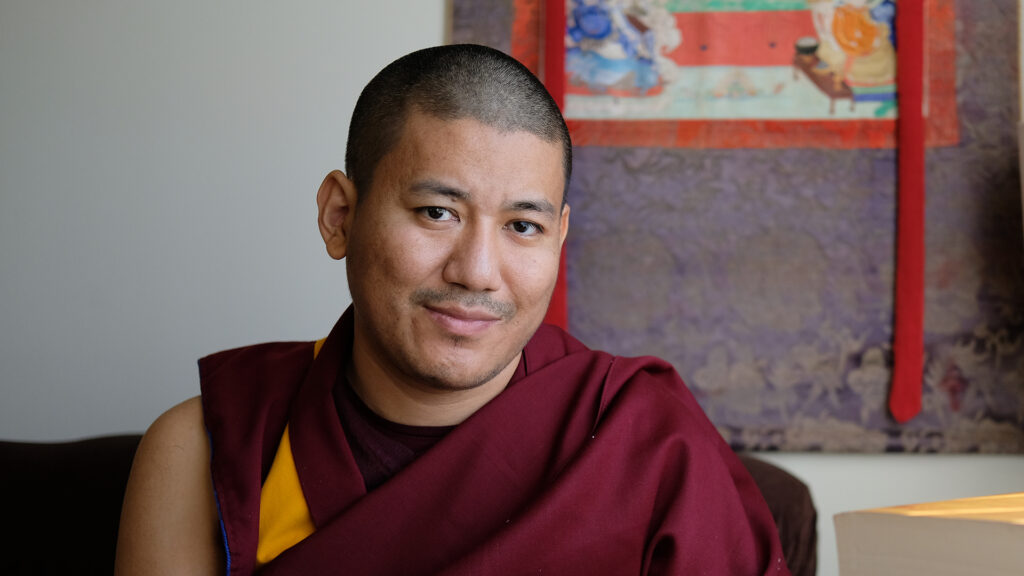 Demo Rinpoche entered Drepung Loseling Monastery in Mundgod at the age of five and officially joined the monastery in 1987, where he spent nearly thirty years of uninterrupted education in meditation, debate, memorization, philosophy, and composition under the Dalai Lama's direct supervision. After completing his studies at Drepung, Rinpoche received the highest monastic degree of Geshe Lharampa from Gelugpa University in India in 2011. He continued his studies at Gyume Tantric College and was a visiting scholar under the auspices of the Dalai Lama at Sarah College of Higher Tibetan Studies in Dharamsala. At the request of Gelek Rimpoche, Demo Rinpoche came to the United States, where he received his Master's Degree in Inter-Religious Engagement from Union Theological Seminary in New York City in 2018. Currently based in Ann Arbor, Michigan, he serves as the Resident Spiritual Director at Jewel Heart.
---
DEMO RINPOCHE WEEKLY, UPCOMING AND RECENT PROGRAMS
Click to register to join Demo Rinpoche's free weekly Sunday talks at 11:00am ET.
Click to view and register for Demo Rinpoche's upcoming programs and retreats.
Click to view and register for Demo Rinpoche's recent programs and retreats.
Click these highlighted links to watch Demo Rinpoche's recent Sunday Talks and Jataka Tales.
---
PRAYERS FOR PEACE with DEMO RINPOCHE – In the video below, Demo Rinpoche introduces Prayers for Peace in response to the ongoing war in Ukraine, which is inflicting unspeakable suffering on millions of people, noting that because of increased interconnection of people in many countries the whole world is affected.
---
---
MORE TALKS BY DEMO RINPOCHE
How to Be Happy, Demo Rinpoche Interviewed by Roberta Opora, University of Rhode Island, Center for NonViolence and Peace Studies – March 14, 2021
---