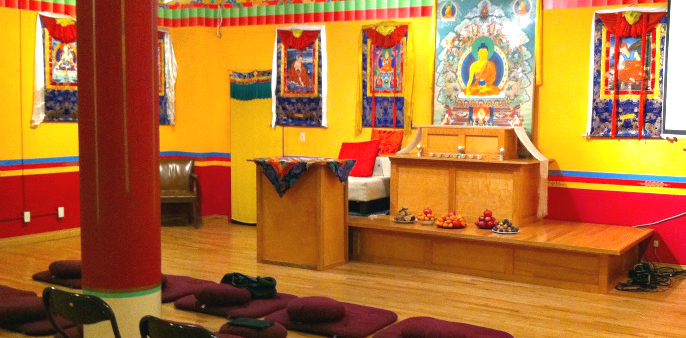 All Jewel Heart Programs are currently offered online.
Click here for Jewel Heart Programs.
Click here for weekly free Virtual Programs.
Click here for the Jewel Heart Healing Meditations and  Practices page.
The New York Jewel Heart center opened its doors in the mid 1990's and has been consistently presenting the teachings of Gelek Rimpoche since that time. The center hosts teachings and discussion groups, as well as programs led by special guest speakers and workshops useful to practitioners at all levels.
Please check the Program Page to view more detail for each current program offering.
Location of Jewel Heart New York
Jewel Heart New York is located at 260 West Broadway in the Tribeca section of Manhattan and is easily accessible by cab and public transportation as well as by private automobile. The entrance to the center is located in the Saint John's Lane alleyway that runs parallel to and between Varick Street and 6th Avenue (click on map for larger image).
The closest subway stops to Jewel Heart New York are the 1 train stop at Franklin Street and the A,C,E stop at Canal Street. The N, R stop at Canal Street is a few blocks south and east of Jewel Heart New York. The center can be accessed by private automobile from the West Side Highway. Please note parking restriction signs before parking and leaving your vehicle.