NEW YORK PROGRAM COURSES AND WORKSHOPS
Solitary Hero Yamantaka Study Group Beginning this Fall 
Based on Gelek Rimpoche's Solitary Hero Yamantaka transcript, this study group is open to those who have received the relevant initiation for this practice.
The detailed course of study will begin in September with plans to meet once monthly.
Please contact yamantakany@jewelheart.org for eligibility questions or to register. Details including dates and location will be provided upon registration.
Lojong: Heart Of Enlightenment - Jewel Heart Online Course
This 12 week course includes presentations by 4 Guest Speakers and 4 Jewel Heart Instructors on Thursdays from September 7 through December 7, 7:00 - 8:30pm. No meetings on October 26 and November 23.
Two sessions of the sessions will be broadcast onsite from Jewel Heart New York.
Professor Robert Thurman  – September 7,  onsite JH New York
Dr. Joseph Loizzo  – December 7, onsite JH New York 
Register for the complete course and receive OnDemand access to weekly posts of the recorded video sessions, all via a personal login. Or register for single live sessions.
Click here for more information.
Gateway to Enlightenment with Venerable Thubten Chodron
Onsite at Jewel Heart New York and Online via Webinar
Over the course of two evenings, celebrated American Buddhist nun Venerable Thubten Chodron will explore the process of attaining full enlightenment from the reasons and history behind developing the wish for enlightenment to the activities necessary to achieve it.
Monday, October 2 — 7:00-8:30pm: Becoming a Bodhisattva
Tuesday, October 3 — 7:00-8:30pm: Bodhisattva Activities
Click here for more information or click here to register.
Vajrayogini Study Group
Based on the short commentary on Vajrayogini in Gelek Rimpoche's transcript "Three Short Vajrayana Practices", this 8-week study group will focus on the practice of the short Vajrayogini sadhana of the Naropa Dakini. Though pithy and concise, Rimpoche's commentary covers all the eleven yogas of the generation stage. The study group will emphasize discussion and learning together.
Those who have received the Vajrayogini initiation in the Naropa tradition from Gelek Rimpoche or another qualified Vajrayana teacher are eligible to attend this study group.
Please contact newyork@jewelheart.org to register.
Mondays: 7.00pm-8:30pm
Dec. 4, 11, 18
Jan. 15, 22, 29
Feb. 5, 12
Jewel Heart members free
Ritual Workshops with Sonam Dhargye

Fridays -7:oopm-8:00pm
December 8; January 19
In 1959, at the age of four, Sonam Dhargye escaped from Tibet. At the age of 14, he entered the Gyuto Tantric Monastery and as a young monk he was recognized for his extraordinary talents in the ritual arts.
In 1986, Dhargye was honored to be selected by His Holiness the Dalai Lama as the youngest chant master in the history of the Gyuto Monastery, which was founded in the 15th century. Later he mastered the other tantric rituals of sand painting and butter sculpture. He was the ritual assistant for Gelek Rimpoche and Jewel Heart's ceremonies.
Sonam Dhargye will be demonstrating ritual practices at Jewel Heart New York. Please join us for one or more of these rare workshops. Bring your questions about mudras, mantra pronunciation, offerings, altar setup, and other practices.
Please register in advance: newyork@jewelheart.org
Course fee: $25 per session
Drop-ins are welcome.
*To place an order for a torma by Sonam Dhargye
Yamantaka, Vajraogini, Cittamani, White Tara, Lama Chopa
Large:$100
Small: $65
email: newyork@jewelheart.org
Sonam is available for private ritual consultation and house blessing
email: dhargyesonam@yahoo.com
Demo Rinpoche:
Four Noble Truths teachings at Jewel Heart NY Center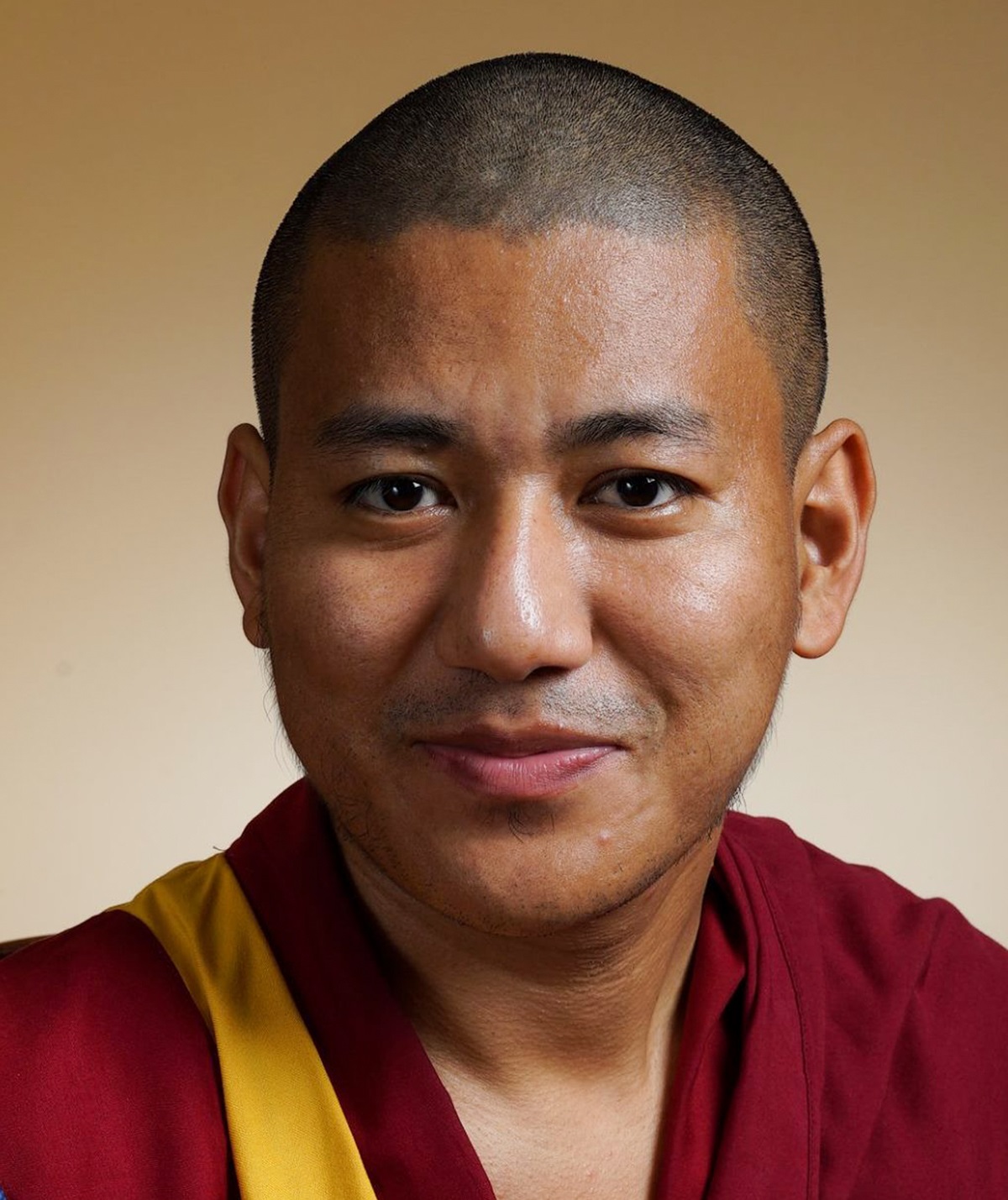 Beginning in January 2018.
Thursdays: 7:00pm-8:30pm
January 4, 18, 25; February 1, 8, 22; March 8, 15
Note:  No classes January 11, February 15, March 1