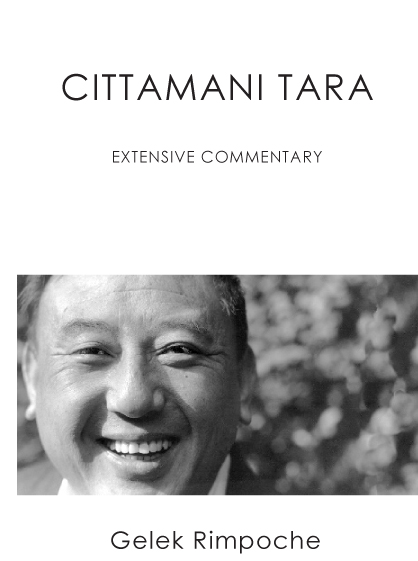 Cittamani Tara
PDF Transcript 328 Pages
To purchase Vajrayana transcripts, one needs to have received full initiation from a qualified teacher. By purchasing this transcript, you affirm you have received the appropriate initiations. If you have any questions about this, please email programs@jewelheart.org or call 734-994-3387 x2.
Cittamani Tara, as the highest yoga tantra form of Tara, empowers us to reach enlightenment within this very body, this very life.
On the basis of the Cittamani Tara sadhana, Gelek Rimpoche's teachings elucidate the manifold aspects of this devotional and meditative practice.These teachings are reserved to Vajrayana practitioners who did receive full initiation as well as teachings on Cittamani Tara.