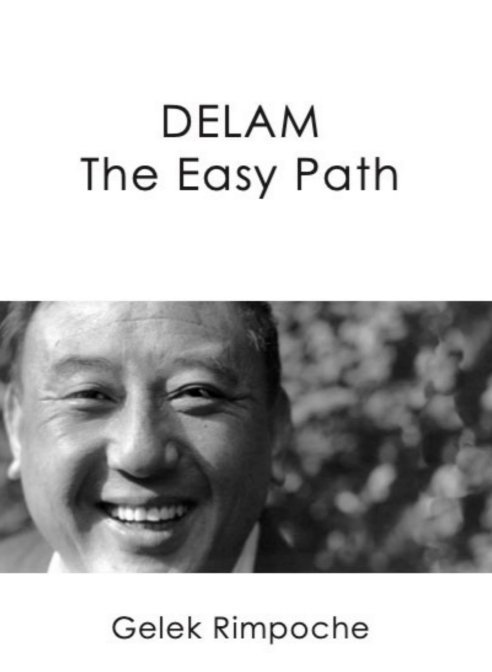 New Arrival! DELAM – The Easy Path
PDF and EPUB Transcripts, 355 Pages
Just in time for Demo Rinpoche's Fall Weekend Retreat on Delam, October 9 - 11, 2021. Click to learn more.
A PATHWAY TO OUR FULL POTENTIAL
Delivered in 2015, this is one of the last detailed teachings given by Gelek Rimpoche, and as a meditative version of the Lam Rim with tantric influence, it was particularly close to his heart.
Delam, the Easy Path, composed by the Third Panchen Lama, is a multi-dimensional map that, when followed with genuine effort, will help remove limitations imposed by fear and confusion, and open our hearts and minds to reach their fullest potential. Gelek Rimpoche's oral commentary presents aspects of life for meditation that will deepen the relationship with ourselves, our guru, and ultimately bring about our future enlightenment.
For paperback or spiral bound copies, please contact Ujjen Tsewang on 734 845 7686 or ujjen@jewelheart.org.
Gelek Rimpoche's shorter transcript: DELAM, the Smooth Path, based on teachings in Malaysia in 2012, is also available.