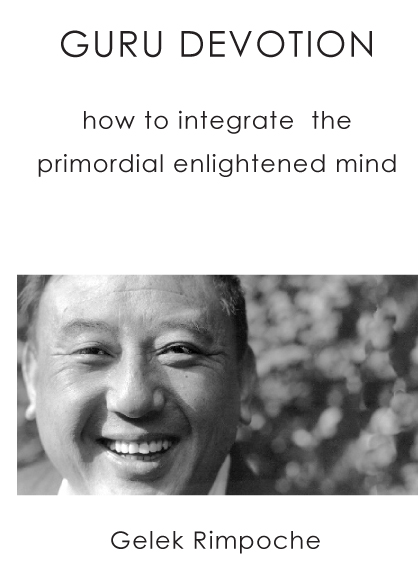 Guru Devotion – Uncommon Teachings
PDF Transcript 412 Pages
To purchase Vajrayana transcripts, one needs to have received full initiation from a qualified teacher. By purchasing this transcript, you affirm you have received the appropriate initiations. If you have any questions about this, please email programs@jewelheart.org or call 734-994-3387 x2.
This transcript contains different styles of teaching. It is a word commentary in which Rimpoche explains the richness of the original Tibetan text as well as a meaning commentary that explores the primordial mind in great depth and at the same time elaborates on the practice of guru yoga and the whole path to enlightenment according to the Tibetan Buddhist tradition.
It contains guided meditations and visualization techniques as well as explanations on the ritual aspects of the Lama Chöpa.