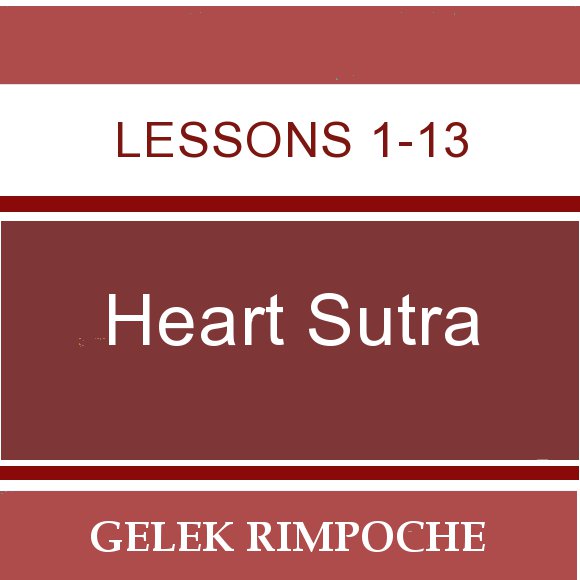 2002 Heart Sutra
13 number of lessons in high quality MP3
Perhaps no other Buddhist text, either spoken or written, has been more popular than the Heart Sutra. It is recited daily in Tibetan, Chinese and Korean temples and monasteries. The statement, "Form is emptiness, emptiness is form" is among the most famous lines in Buddhist literature and the subject of more commentaries than other sutra.
The most famous and widely recited mantra Buddhist mantra is the mantra which is the essence of the Heart Sutra – "Tayata, gate gate paragate parasamgate Bodhi soha". This translates approximately to mean, "Gone, gone, gone beyond, gone completely beyond, enlightenment, lay the foundation."
This audio series contains Gelek Rimpoche's lucid and easily accessible teaching on the Heart Sutra in Litchfield, CT at Wisdom House in 2002.