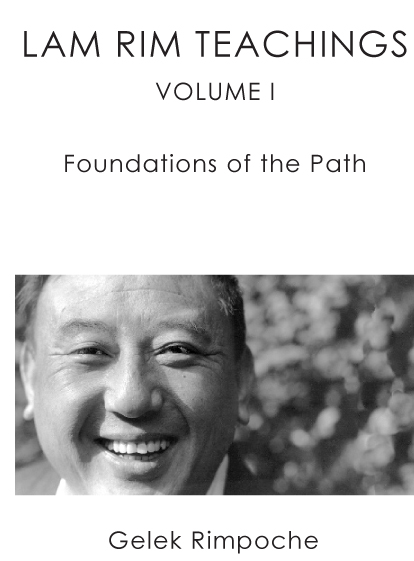 Lam Rim Teachings Volume 1
4 PDF and EPUB Transcripts
Lam Rim, the graduated path – or roadmap – to enlightenment, is a foundational Buddhist teaching outlining the progression of spiritual practices needed to attain full enlightenment.
Gelek Rimpoche, with characteristic wit and humor, lays out the path in easy-to understand every day terms.
The first volume explains the qualities of the lam rim and introduces the preliminary meditative framework that will transform the study of lam rim topics into a practical, experiential journey.