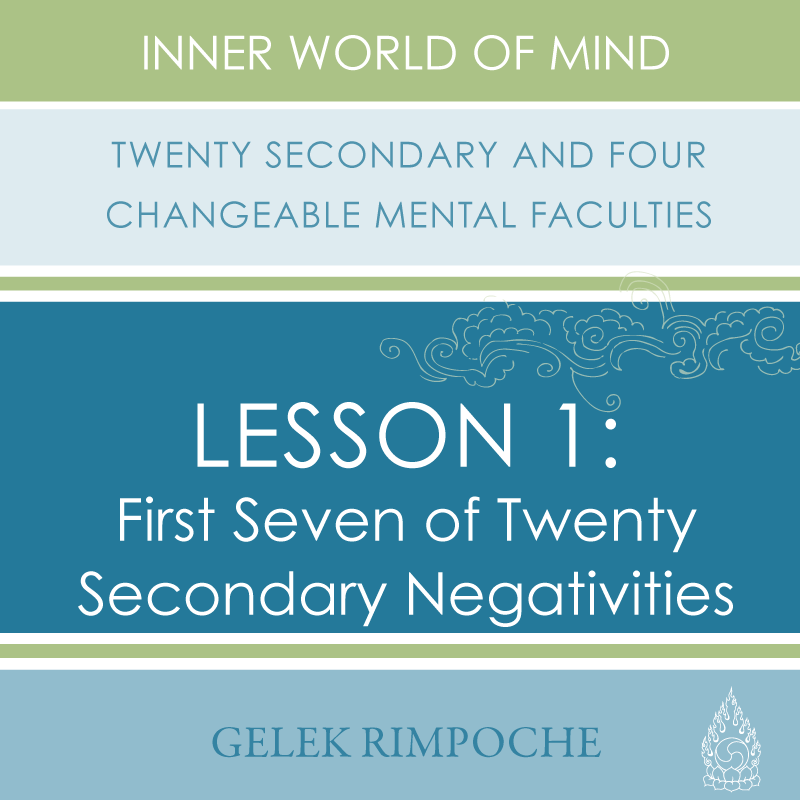 First Seven of Twenty Secondary Negativities
Lesson Number 1 of 3
In this lesson, Gelek Rimpoche discusses the various translations that have been used to describe the mental faculties. He goes on to explain the secondary delusions or negative mental faculties of wrath, vengeance, concealment, spite, jealousy and stinginess.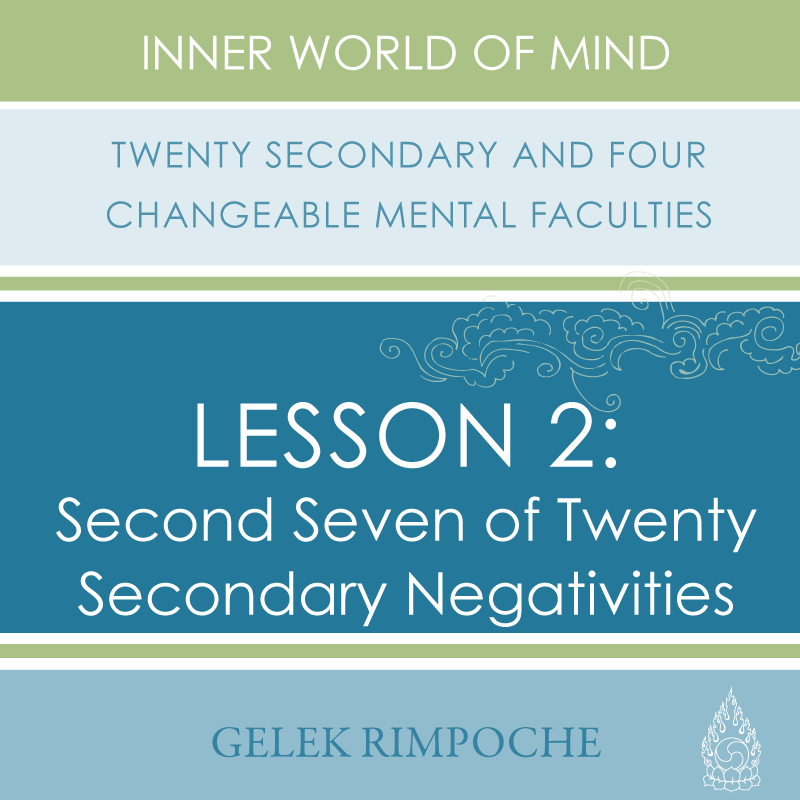 Second Seven of Twenty Secondary Negativities
Lesson Number 2 of 3
Secondary Delusions 7-14
In this lesson Gelek Rimpoche discusses: the mental factors of pretension, dishonesty, arrogance, violence, shamelessness, inconsideration, dullness, and agitation and excitement. He traces the subtle forms of emotion back to their roots and charts relationships between various emotions.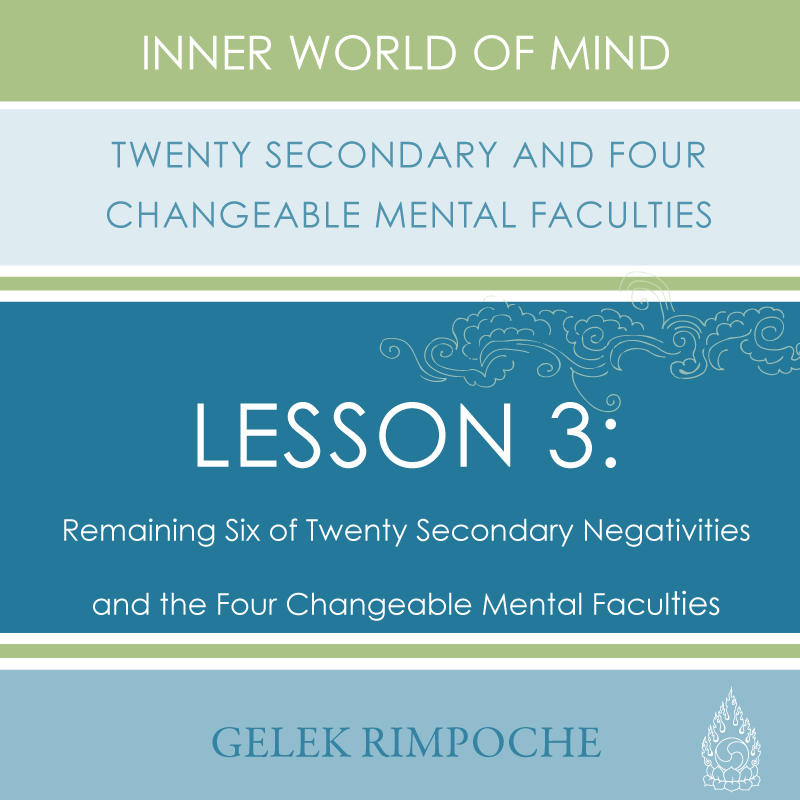 Remaining Six of Twenty Secondary Negativities and the Four Changeble Mental Faculties
Lesson Number 3 of 3
In this lesson, Gelek Rimpoche concludes the secondary delusions with a synopsis of non-faith, laziness, non-conscientiousness, forgetfulness, inattentiveness, and distraction. He also discusses the Four Changeable Mental Factors: sleep, regret, investigation, and analysis. He closes by providing a useful summary of the negative emotions.