This day of meditation will include an instruction session, practice sessions, and a discussion session facilitated by Jewel Heart Instructors Hartmut Sagolla and Supa Corner. Open to all experience levels.
DATE/TIME:
Saturday, September 18, 9:00am – 5:00pm
REGISTRATION
Suggested Donation: $15
Your contribution helps support Jewel Heart preserve and present authentic Tibetan Buddhist teachings.
Registration lets us know you will be attending and provides the zoom link via this web page or the registration confirmation email. Newcomers to Jewel Heart will receive instructions about their account in their registration email.
For questions about registration, contact registration@jewelheart.org.
SCHEDULE 
9:00 am – 10:30 am – INSTRUCTION SESSION
10:30 am – 12:00 pm – PRACTICE SESSION
Based on the instruction period, various meditation methods for various lengths of time will be proposed for participants. Participants may remain online for guided sessions or choose to go offline to practice on their own. Options for this session includes
Breathing meditation
An image, such as Buddha, a Yidam or otherwise
Mantra
12:00 – 2:00 pm – LUNCH BREAK
2:00 – 3:00 pm – DISCUSSION WITH INSTRUCTOR AND PARTICIPANTS
Optional
3:00 – 4:30 pm – PRACTICE SESSION
As follow up to the discussion, the instructor will refresh meditation options and time frames. Participants may remain online for guided sessions or choose to go offline to practice on their own.
4:30 – 5:00 pm – CONCLUSION AND GUIDED MEDITATION
---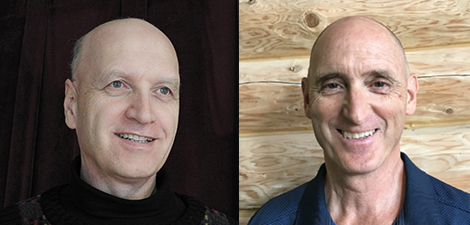 Hartmut Sagolla first met Gelek Rimpoche in 1984 and has been studying Tibetan Buddhism for over 30 years. He lived at the Tibetan Buddhist Society, Melbourne, Australia before moving to the U.S. and since 2002 has served as a Program Director at Jewel Heart. He is a Jewel Heart instructor and Director of the Bloomfield Hills chapter.
Supa (Greg) Corner has been practicing Buddhism since 1979. He was ordained in the Chogye order of Korean Zen Buddhism with seven years of formal practice. In 1987 he began studying Tibetan Buddhism with the late master Kyabje Gelek Rimpoche and is currently an instructor and community chaplain at Jewel Heart, as well as the Director of the West Michigan chapter.
SUGGESTED READING for purchase: 
GOM - A Course in Meditation – Transcript by Gelek Rimpoche
SEM: The Nature of Mind – Transcript by Gelek Rimpoche
SUPPORTING MATERIALS for download:
5 Faults - 9 Stages Handout.pdf
GOM Training Charts and Lists.pdf
Meditators Journey.pdf

---