JEWEL HEART JOYFUL SUMMER RETREAT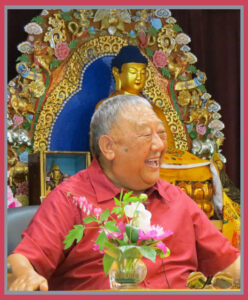 Road Map to the Highest Spiritual Achievement
Saturday, May 28 through
Saturday, June 4
Jewel Heart International
1129 Oak Valley Drive
Ann Arbor, MI
48108
Join onsite or via Webinar
Open to all.
Early Saturday morning check-in, retreat begins early Saturday afternoon.
Please join us and participate onsite or via webinar at the Jewel Heart's 2016 Summer Retreat in Ann Arbor, Michigan.
Please plan for a 10am check-in with an early afternoon start of the retreat all on Saturday, May 28, 2016. Please schedule later flight departures out for Saturday, June 4, 2016.
To register, click here.

After registration you will receive information regarding requests for sangha lodging and carpooling. Please make your arrangements early. Sangha lodging options are limited.
Questions? Contact Kathy or Debbie at registration@jewelheart.org.
GELEK RIMPOCHE AND SUMMER RETREAT UPDATE – April 22, 2016
We wanted to give you an update on Rimpoche and Summer Retreat.
As many of you may know, Rimpoche has been sick since Winter retreat. Thankfully he has started to recover. We are very fortunate that he remains with us. We need to give him space and time to recover, something he has given many of us over the last 30 years. We also need to take all he has taught us and join together as a Sangha to ensure Jewel Heart continues while he recovers.
This ties into Summer retreat. We do not know if Rimpoche will be able to join us physically. We do know he wants the retreat to take place as planned. He confirmed this as recently as this week.
The message he gave the Netherlands sangha in late March letting them know he could not attend their Spring retreat applies equally to our retreat: "…..some of you have been with me more than 30 years…..My retreats should be run by my students… So please go ahead and do this retreat. When I get better I will definitely be there."
Following Rimpoche's wishes, we are asking all Sangha members and other friends who were planning to attend Summer Retreat to please come to Michigan and participate in Summer Retreat.
If Rimpoche can join us, he will.
Warm wishes to all of you.
Carole and Nancy and the Executive Committee of Jewel Heart
TRANSPORTATION:
We are unable to provide airport transportation.For local transportation services:
Visit
http://www.myairride.com/AirRide/Schedule
for Michigan Flyer information.
Cost is $12 one way from the airport to the Kensington Court Hotel. Kensington Court Hotel is a short walk or cab ride to Extended Stay and Motel 6 and Jewel Heart.
Shuttle services for airport to door service are:
Custom Transit at http://www.customtransit.com/airport/rates.php
and Select Ride at http://www.selectride.com/airportshuttle.php.
Each approximately $40
Local cab services are about $60 – $75 from airport to Ann Arbor depending on the location.

Jewel Heart discounts are available at the two following hotels:
1. Extended Stay America Detroit
Ann Arbor – Briarwood Mall – 670
1501 Briarwood Cir. Dr.
Ann Arbor, MI 48108
734 – 332 – 1980
Summer Retreat: May 28, 2016 – June 4, 2016
| | | |
| --- | --- | --- |
| Room Type: | 1-6 Nights | 7-14 nights |
| Single King Bed : | $99.99 per night plus tax |  $79.99 |
| Single Queen Bed: | $94.99 per night plus tax |  $74.99 |

2. Extended Stay Detroit
Ann Arbor – University South- 4038
3265 Boardwalk Dr.
Ann Arbor, MI 48108
734 – 997 – 7623
Summer Retreat: May 28, 2016- June 4, 2016
| | | |
| --- | --- | --- |
| Room Type: | 1-6 Nights | 7-29 nights |
| Single Queen Bed | $56.24 per night plus tax | $56.24 per night plus tax |
| Double( 2 Beds and a sofa sleeper) | $71.24 per night plus tax | $71.24 per night plus tax |
Tax Rate: 11%
Other Lodging Options:
MOTEL 6 ANN ARBOR
3764 S State St
Ann Arbor, MI, 48108
I-94 at exit #177, State St
734 665 9900
Call for price, no Jewel Heart discount
RUDOLF STEINER HOUSE
1923 Geddes
Ann Arbor, MI 48105
734 662 9355
Call early to confirm rates and availability.