2017 Summer Retreat  -

GPS for Your Spiritual Journey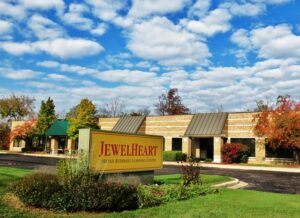 Jewel Heart International
1129 Oak Valley Drive
Ann Arbor, Michigan 48108
Saturday, July 29 - Saturday, August 5
Open to All
Onsite and via Webinar
Discover a reliable guidance system that can lead you to your highest potential.
This weeklong retreat features daily video teachings by Kyabje Gelek Rimpoche on Je Tsong Khapa's "Foundation of All Perfections" – a guide to the path that helps us to overcome obstacles as well as develop joy and understanding as we progress along our spiritual journey. The program also includes meditation sessions, discussions, and Dharma talks by Demo Rinpoche, Jewel Heart Instructors and guest speaker Venerable Robina Courtin.
Click here to register.
LODGING:
You are responsible for your lodging arrangements.
For Local Accommodations, visit: http://www.visitannarbor.org/accommodations/
For Ann Arbor AirBnB, visit: https://www.airbnb.com/s/Ann-Arbor--MI/
Nearby Hotels and Lodging options
-  Inquire about Jewel Heart Discounts at Extended Stays
Extended Stay America Detroit
Ann Arbor - Briarwood Mall - 670
1501 Briarwood Circle Drive
Ann Arbor, MI 48108
734 - 332 - 1980
Extended Stay America Detroit
Ann Arbor - University South- 4038
3265 Boardwalk Drive
Ann Arbor, MI 48108
734 - 997 - 7623
MOTEL 6 ANN ARBOR
3764 S State St
Ann Arbor, MI, 48108
I-94 at exit #177, State St
734 665 9900
RUDOLF STEINER HOUSE
1923 Geddes
Ann Arbor, MI 48105
734 662 9355
Call early to confirm rates and availability.