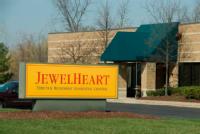 2012 Jewel Heart Winter Retreat
Ganden Lha Gyema with Kyabje Gelek Rimpoche
Saturday, February 25 – Sunday, March 4
Jewel Heart Ann Arbor
1129 Oak Valley Drive, Ann Arbor, MI 48108
During this retreat Kyabje Gelek Rimpoche will give the complete teaching and oral transmission of the ear-whispered teaching of the Ganden Lha Gyema. Additionally, Gelek Rimpoche will teach on Je Tsong Khapa's In Praise of Dependent Origination and conclude with a Je Tsong Khapa longevity empowerment. All are invited to attend, both Jewel Heart members and newcomers alike.
To register, please click open Registration Form in the right hand column.
Click here for important updated information for 2012 Winter Retreat participants.