2017 JEWEL HEART WINTER RETREAT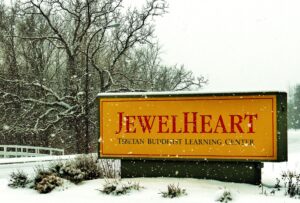 GURU YOGA: The Secret Practice of Ganden Lha Gyema
2017 Jewel Heart Winter Retreat
with Kyabje Gelek Rimpoche
February 5 – 11, 2017
1129 Oak Valley Drive
Ann Arbor, Michigan 48108
The Jewel Heart 2017 Winter Retreat will begin at 9:30am Sunday, February 5th and close Saturday afternoon, February 11th. Early Check-In is Saturday, February 4th from 3 – 5pm.
The retreat is open to those with previous Highest Yoga Tantra initiation only. No advance entry initiation will be given this year.
UPDATE: Registration for onsite attendance is CLOSED. Registration for online participation via webinar only is available. To be added to the Onsite Wait List please write to registration@jewelheart.org.
Rimpoche will give a White Tara Healing Meditation/Initiation as the concluding session on Saturday morning, February 11 from 10am – 12noon at the Rogel Ballroom at University of Michigan's Michigan Union in Ann Arbor. The White Tara Initiation is also open to the public.
Registration is Required to reserve space for the White Tara Initiation. Winter Retreat registrants must also individually register for the Tara initiation. Click here to register for the White Tara Initiation.
TRANSPORTATION:
We are unable to provide airport transportation.
For local transportation services, visit http://www.myairride.com/AirRide/Schedule for Michigan Flyer information.
Shuttle service for airport to door service:
Custom Transit at http://www.customtransit.com/airport/rates.php
LODGING:
You are responsible for your lodging arrangements.
For Local Accommodations, visit: http://www.visitannarbor.org/accommodations/
For Ann Arbor AirBnB, visit: https://www.airbnb.com/s/Ann-Arbor–MI/
Nearby Hotels and Lodging options:
Extended Stay America Detroit
Ann Arbor – Briarwood Mall – 670
1501 Briarwood Circle Drive
Ann Arbor, MI 48108
734 – 332 – 1980
$79.99+Tax Single
Extended Stay Detroit
Ann Arbor – University South- 4038
3265 Boardwalk Drive
Ann Arbor, MI 48108
734 – 997 – 7623
$55+Tax Single – One Queen Bed
$60+Tax Deluxe – One Queen Bed & Pull-out Sofa
$70+Tax Double – Two Queen
MOTEL 6 ANN ARBOR
3764 S State St
Ann Arbor, MI, 48108
I-94 at exit #177, State St
734 665 9900
RUDOLF STEINER HOUSE
1923 Geddes
Ann Arbor, MI 48105
734 662 9355
Call early to confirm rates and availability.