This exhibition celebrated Kyabje Gelek Rimpoche and Allen Ginsberg's relationship through the lens of Ginsberg's camera. Curated by Peter Hale and Ben Chatag.
Tibet House US, the Allen Ginsberg Estate and Jewel Heart International were delighted to partner on this exhibition of unique images by the celebrated visionary and poet Allen Ginsberg.
The exhibit was on display at the Tibet House Gallery (22 West 15th Street, New York, NY) as well as through a Virtual Tour from September 21, 2021 – February 14, 2022.
---
The Great Debate – Gelek Rimpoche and Robert Thurman
Session 1 – 12/12/2003
Session 2 – 12/12/2003
---
Video from Transforming Minds exhibit
---
Teaser video from Transforming Minds exhibit
---
---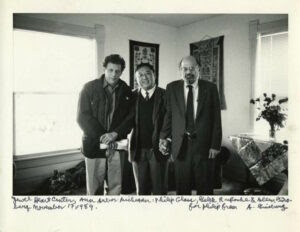 ---
In 1989, Allen Ginsberg's close friend, Philip Glass, a student of Rimpoche, brought Ginsberg to Michigan to perform a benefit concert for Jewel Heart. From that first meeting and until Ginsberg's death in 1997, Rimpoche was his Tibetan Buddhist teacher and friend. Ginsberg, was also, in many ways, Rimpoche's teacher — a consultant in matters involving the English language and the more puzzling facts of Western culture. The two formed an indissoluble bond.
Allen Ginsberg's friends, peers and teachers are subjects in all of his photographic images highlighting and documenting his life, as is the case in this exhibition, focusing on his life with Gelek Rimpoche and friends, many of whom they shared. Images in the show include HH the Dalai Lama, Philip Glass, Patti Smith, Francesco Clemente, Robert Thurman and others, and exemplify the transformational nature of this time in US history.
---
Allen Ginsberg (1926-1997), best known as one of the most influential poets of the 20th Century, is also recognized for his photography, intimately capturing friendships from the birth of the Beat Generation through the countercultural, cultural, and literary circles he helped inspire. Ginsberg's lifelong spiritual quest, beginning early on with visionary experiences involving the 19th century English mystic and poet, William Blake, ultimately evolved into a deep commitment to and practice of Tibetan Buddhism in the final decades of his life.
---
Gelek Rimpoche (1938-2017) was one of the last Tibetan Buddhist lamas educated in Tibet and is considered to be one of the great Tibetan Buddhist teachers of the 20th and 21st Centuries. He fled Tibet in 1959, and in the late 1970s began teaching Westerners in Northern India. By the late 1980s he had moved to the United States, and in 1988 established Jewel Heart here, having already opened Jewel Heart centers in Europe and in Asia. He remains particularly known for his thorough knowledge of English, his familiarity with modern culture, and his effectiveness in teaching Westerners Tibetan Buddhism.
---
Poster and Allen Ginsberg Doodle T-shirt from Exhibit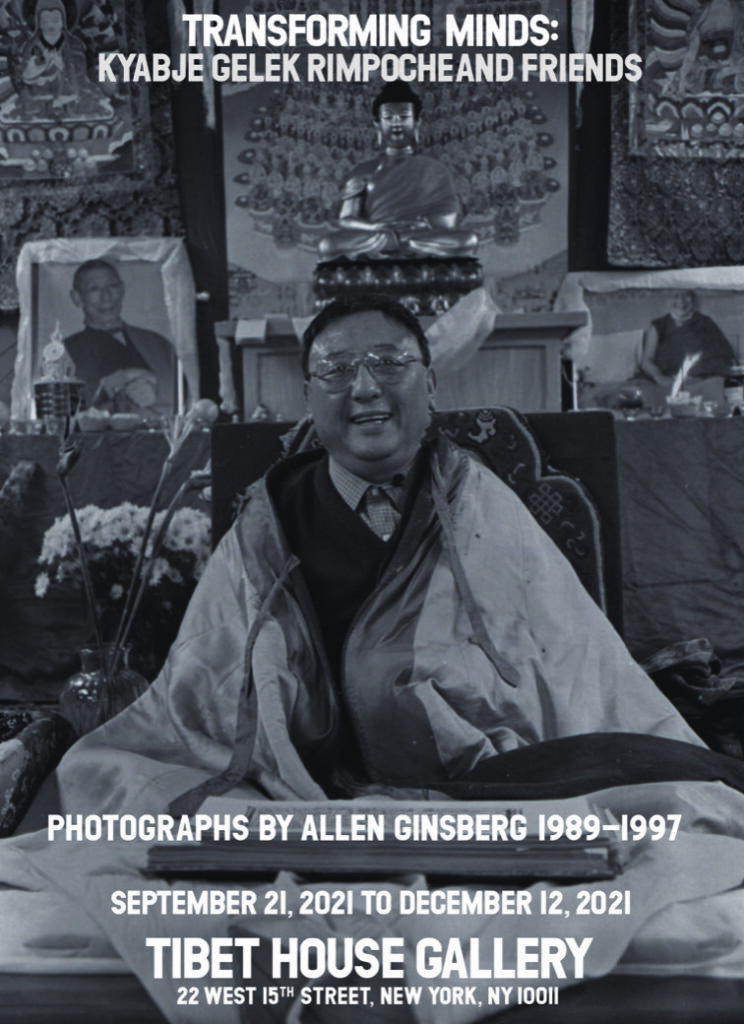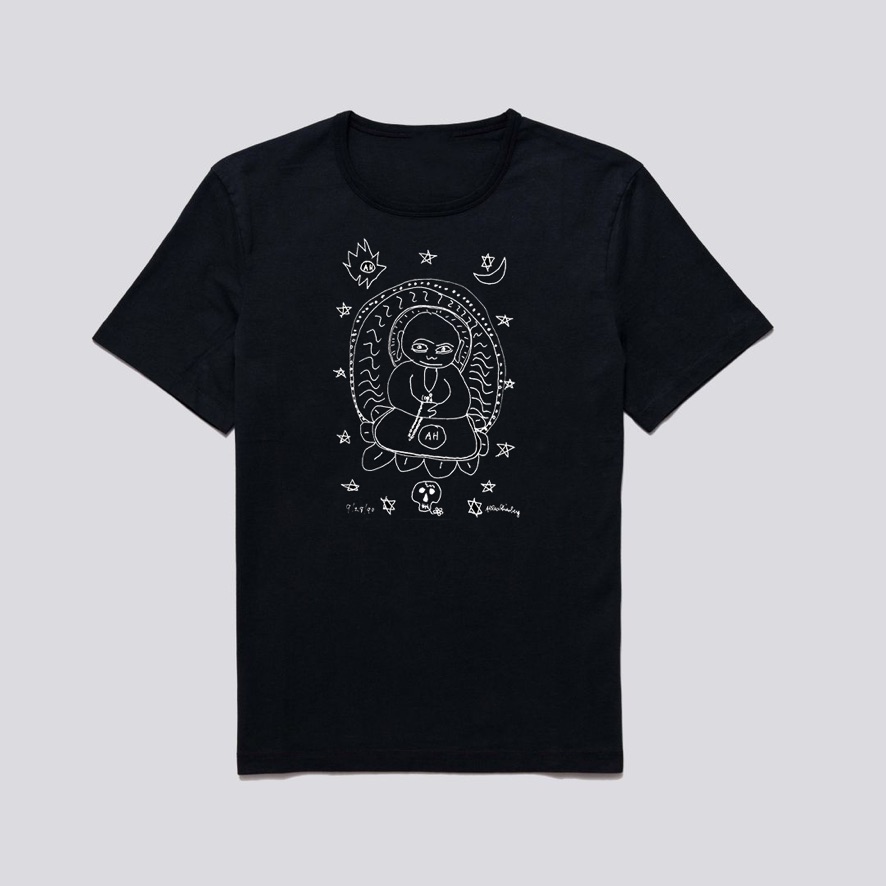 ---