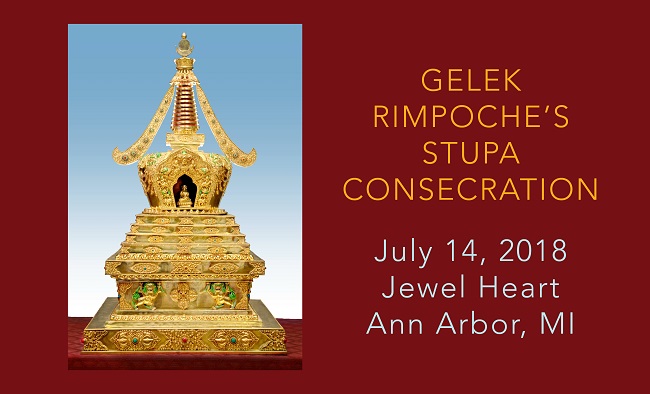 JEWEL HEART ANN ARBOR will host the Stupa Consecration Ceremony for Gelek Rimpoche's relics.
A stupa is symbolic of Buddha's mind, and its architectural details represent the entire path to Enlightenment. It reminds us of the awakened state of mind that we too can achieve. Traditionally, when a great teacher passes away, their relics are placed inside a stupa. In the days prior to the consecration, the Gyuto monks will prepare and fill the stupa during the Green Tara Summer Retreat at Jewel Heart.
All are invited to attend the Consecration on July 14. There is no charge but please consider making a donation in Rimpoche's honor.
Space is limited, so if you plan to attend please click here to register early.