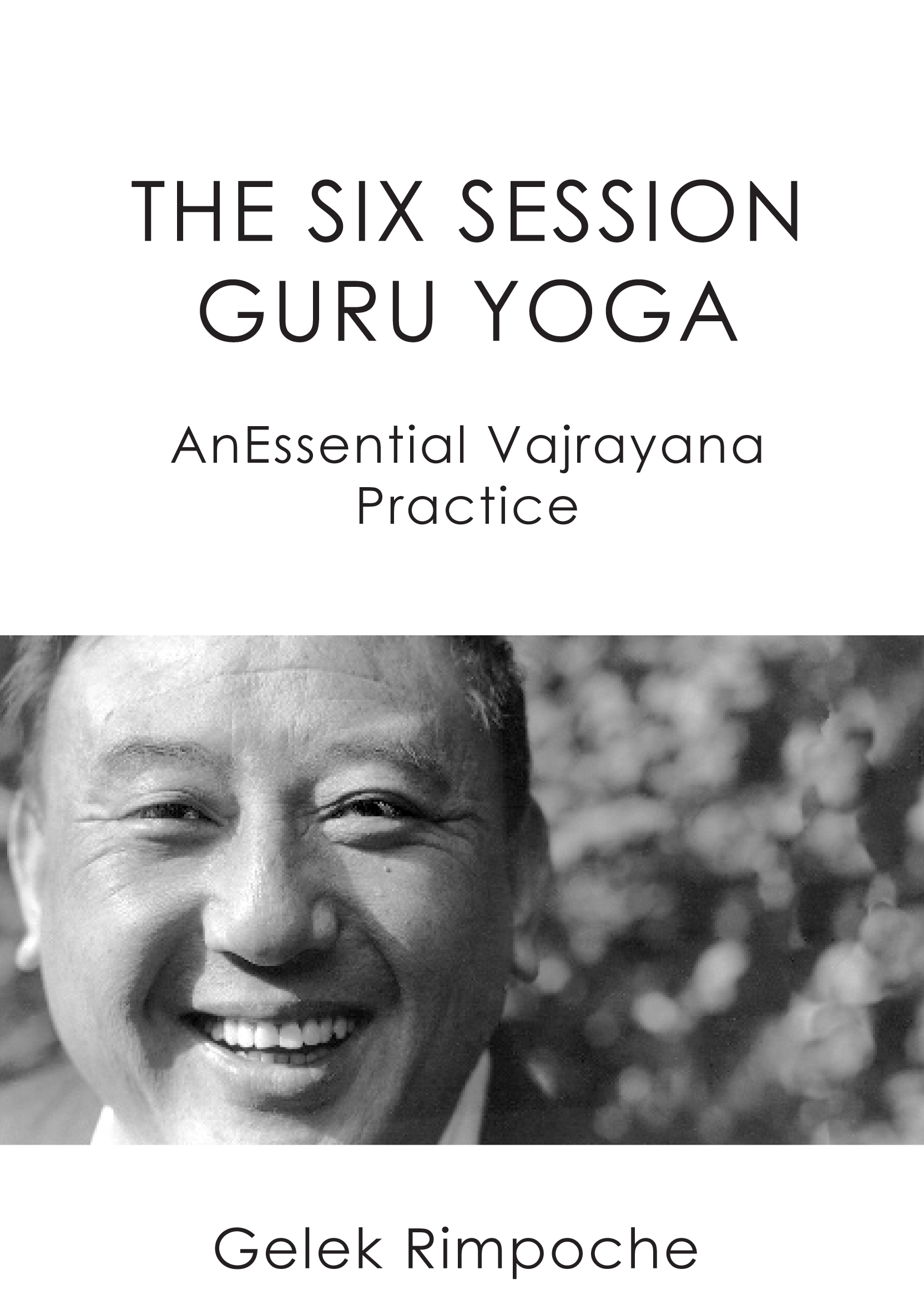 The Six Session Guru Yoga
PDF Transcript, 179 Pages
To purchase Vajrayana transcripts, one needs to have received full initiation from a qualified teacher. By purchasing this transcript, you affirm you have received the appropriate initiations. If you have any questions about this, please email programs@jewelheart.org or call 734-994-3387 x2.
The Six Session Guru Yoga prayer is a daily commitment for initiates of the Yoga and Highest Yoga tantras.
It is a beautiful, moving practice that helps us recollect our bodhisattva and tantric vows including the pledges to the Five Buddha Families and Fifty Verses of Guru Devotion.Gelek Rimpoche in this transcript explains each one of these commitments and guides comprehensively through the practice.