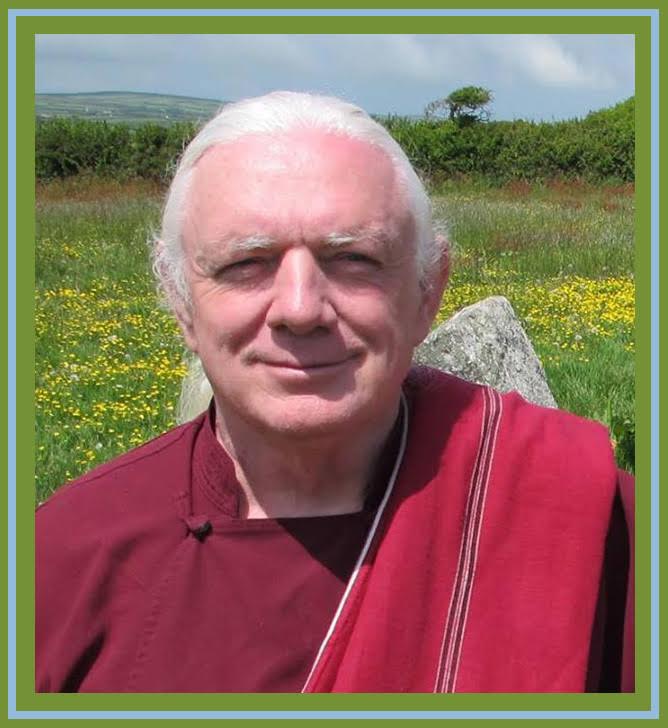 Glenn Mullin is a Tibetologist, Buddhist writer, translator of classical Tibetan literature, and teacher of Tantric Buddhist meditation. He lived in the Indian Himalayas between 1972 and 1984, and studied philosophy, literature, meditation, yoga, and the enlightenment culture under thirty-five of the greatest living masters of the four schools of Tibetan Buddhism. Glenn is the author of over 20 books on Tibetan Buddhism, founded and directed the Mystical Arts of Tibet, and has curated a number of important Tibetan art exhibitions.
For more about Glenn Mullin, visit http://www.glennmullin.com/
Fee: Sliding scale: $35
CHICAGO
The Great Seal of Bliss and Wisdom:
Learning to Rest in the Natural Perfection of Every Moment
with Glenn Mullin
On the quest to enlightenment, inner posture is key to all success. Tibetans call it "Tawa," a term often translated as "The View." As the Second Dalai Lama put it in a verse, "It is an inner experience free from sleepiness and agitation…. And opens the door to a hundred samadhis."
The workshop will explore the Mahamudra tradition of "The View" from the lineage of Tsongkhapa, by drawing from the enlightenment songs of the early Dalai Lamas.
CLEVELAND
The Five Buddha Families
with Glenn Mullin
Tantric Buddhism in both the Yoga and Anuttara Yoga traditions, takes a fivefold approach to enlightenment. This fivefold approach involves the integration of the energies and wisdoms ("mindfulness applications") that are referred to as "the five buddha families." The five are also linked to the five main chakra centers of the body, and thus an understanding of them is fundamental to the process of "easy enlightenment," meaning the much-discussed "enlightenment in one lifetime."
AND
The Vivid Presence of the Feminine in Tibetan Buddhism:
Teachers, Goddesses, Exemplars
with Glenn Mullin
A Lecture and Slide Show: A voyage through the art, history and spiritual significance of the celebration of the feminine divine in Tibetan Buddhism, based on Glenn's book "The Female Buddhas."
ANN ARBOR
Buddhanature
with Glenn Mullin
This workshop looks at the doctrine of "the buddha within you" and at the technology for awakening that latent inner force, transforming it from a hidden treasure into a dynamic energy flow that enriches every aspect of your daily life.
BLOOMFIELD HILLS
Learning to Take Inner Weaknesses as Inner Powers:
Transforming the Passions, Transforming Your Life
with Glenn Mullin
The Indo-Tibetan tradition of Lojong, or "mind transformation," is a basic foundation in all schools of Central Asian Buddhism, from Bhutan and Ladakh in the Southern Himalayas, through the high mountains of Tibet, and to the steppes of Mongolia and the forests of Eastern Russia. This evening lecture looks at practical tips from the Lojong tradition for bringing about about inner joy, wisdom and personal fulfillment.
---