Welcome to the Jewel Heart Ann Arbor chapter webpage!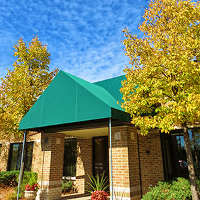 Jewel Heart was founded in Ann Arbor in 1988. Since then, we have been privileged to receive Gelek Rimpoche's teachings on a regular basis, as well as to host other preeminent teachers and scholars in Tibetan Buddhism.
In 2008, we were honored when His Holiness the 14th Dalai Lama accepted our invitation to teach in Ann Arbor and inaugurated our spacious new location at 1129 Oak Valley Drive.
Throughout the year, we offer retreats, courses, guest speakers, workshops, and talks geared to help individuals bring peace, joy, and understanding into their lives and the lives of others, all based on the authentic and accessible teachings of Gelek Rimpoche.
On a regular basis we hold film nights, a book group, a knitting group, tai chi classes, and community events, such as potlucks, a community garden, and fun-raisers. We are also involved in outreach activities, providing classes in mindfulness meditation to prisoners and living will workshops offered by Jewel Heart Health Center and Community Hospice.
The Jewel Heart Store, located on site, sells books, transcripts, Tibetan rugs, and dharma objects. Our location also has a main assembly hall, multiple rooms for courses, kitchen and dining facilities, and green space with a pond.
Please feel free to join us on Sunday mornings, when we offer guided concentrated meditation, teachings with Gelek Rimpoche, followed by tea, cookies, and conversation, and guided White Tara meditation.
For information about class offerings and special events, please check the program offerings below. If you have questions, please call 734-994-3387 or email annarbor@jewelheart.org
---
Check out the Gifts From The Heart Holiday Auction, tag sale and wine pull. Donations include: fun stuff, how to do stuff, gift certificates, professional services and much more. Items can be dropped off during the auction and sale. The Auction conclude on 12/15 after the Sunday talk. Speak with Sissel Bridges if you have questions about the auction.
---
The Holiday Bags of Sweet Treats Bake Sale will be held on Sunday, 12/15. Please donate sweet treats for your holiday celebration. Contact Sissel Bridges to help by donating food and setting-up/cleaning up.
---
Debbie Burr is hosting a pop-up candy making event on Thursday, 12/12 at Jewel Heart at 7 pm. You will learn how to make sweet chocolate treats to take home or give as gifts. This activity is limited to 15 people for a fee of $30. Reserve your participation using the sign-up sheet is in the lobby or contact Debbie.
---
Join the Cleaning Club on Wednesday, 12/11 to care for our center from 10 am – 2 pm. Join a great team with a lovely lunch prepared by Susan Cooley. If you are unable to help at these times, feel free to clean at your convenience and mark your accomplishments on the lists in the kitchen.
---
The next Sangha Council meeting is Tuesday, January 7 from 6:15 to 7:00 pm in the Joyful Paradise Room. Please note the new time. All are welcome.
---
Don't forget to do your grocery shopping at Arbor Farms and 3% will be donated to Jewel Heart. And go to SmileAmazon.com and 0.5% will be donated to Jewel Heart.
---